Weekly High Conviction Forecasts
CrowdThnk quantifies market-moving financial market positioning to provide clients with intelligent insights and actionable analytics to forecast the future. While our Weekly Top Forecasts are only displayed to our Premium Members, please see a Review of some of our Top Conviction Trades from last week:
**To view CrowdThnk Top Forecasts for the Week of September 23rd, sign up and upgrade to a Premium Account today**
*You can also view the complete set of all S&P 500 weekly forecasts as a Premium Member*
Highlights from Last Week
In last week's Week-Ahead Preview, we highlighted a 71.7% probability that Philip Morris International would rally in the week ahead. The stock ended up rallying 5.5% to close at $83.75, over a 1.6 standard deviation for a solid gain for CrowdThnk Premium Members. The stock's positioning score had dipped to a 0.7 reading after a recent sell-off, but PM has a strong history of bouncing back when it falls into extreme underweight territory and it rallied nicely each of the 5 trading sessions last week.
PM Positioning extremely underweight at 0.7 at the start of last week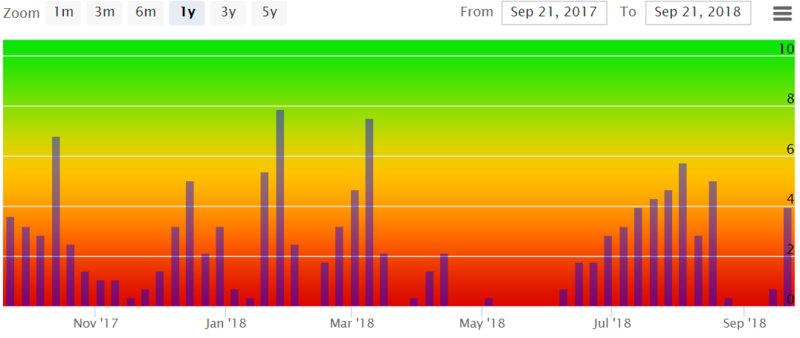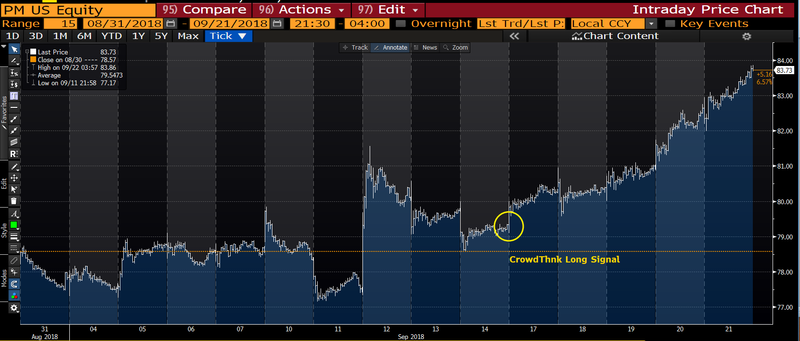 Looking Ahead This Week's Forecasts
To receive this week's forecasts upgrade your membership to Premium. To give you a special sneak peek at our upcoming CrowdThnk Forecasts, here is a sample of a Top Conviction for the week ahead*:

You can check out Analog Devices (ADI) full Positioning Report on CrowdThnk's website.
Don't miss out on another profitable CrowdThnk forecast: upgrade to a Premium Account to receive probability-based Forecasts on Stocks based on Market Positioning, including CrowdThnk's Top Forecasts.
**Don't miss another Profitable Forecast! To view CrowdThnk Forecasts on all S&P 500 Stocks, sign up for a Premium Account today!**