The world is awash in data. Every single day, exponentially more data points are being generated. It is said that over 90% of the world's data has been created in just the past 2 years. Given the breadth and depth of data that is available at one's fingerprints, it's up to investors to decide what to do with the data. As the investment world, like much of the rest of the world, matures with the cutting-edge technology coming from Artificial Intelligence, new strategies and ways of harvesting alpha may triumph over the tried-and-true investment approaches of yesteryear. In a world driven by AI, data has become the oil that powers the AI engine. With cloud computing, increased computing power and an abundance of storage, Alternative Data companies have sprung up to fuel this data-driven engine, creating innovative and cutting-edge data sets. As an Alternative Data vendor ourselves and in order to take an inside look at what some of these Alternative Data providers are doing in the financial markets, the CrowdThnk team participated in the Battlefin Conference in London in September, sponsored by Jefferies Bank. Here is a recap of some of the leading Alternative Data providers in the Investment Industry with a brief description of each: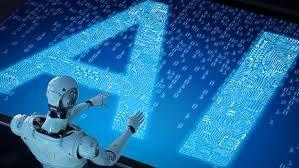 Orbital Insights uses Satellite imagery from outer space to analyze and understand macroeconomic forces that are impacting the world. Operating in industries ranging from Energy, Agriculture, Consumer, Financial Services and even NGOs, Orbital Insight's mission is to source, process and analyze trillions of data point and make it actionable for businesses, governments and NGOs. By applying machine learning and computer vision technologies, Orbital Insights builds software that interprets data at petabyte scale to drive better business and policy decisions. They look at parking lots, shadows of construction buildings and car traffic to assess which cities are growing, even in less transparent countries like China. Orbital Insights gathers vehicle counts on 2000 of the major csities around the world, enabling them to assess things such as shopping traffic and congestion. Providing data via API and SaaS platform, Orbital Insight prioritizes delivering actionable data insights such that clients know the value they're receiving.
Sequentum's technology reliably extracts publicly sourced web data to create the highest quality alternative data products in the market. Sequentum provides customers with the highest quality structured publicly sourced web based data, enabling them to discover and transform it into actionable business insights while adhering to privacy and compliance regulations. Some use cases of their data integration & analytics includes data feeds, job listings, company info, real estate, travel, retail, store locations and more. View themselves as a "data valet" to provide investment professionals expertly packaged structured data solutions, but don't reach so far as to suggest investment ideas. Web scraping used to be incredibly simple to pull data from HTML, but now it's gotten much harder with bot-blocking technology. Sequentum's world class technology team recently took in capital from WorldQuant.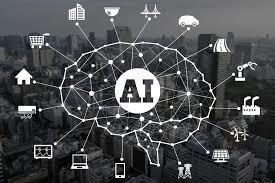 Camgian has become a leader in developing end-to-end platforms comprising advanced sensors, wireless communications, real-time signal processing and data analytics to fill intelligence gaps for both the defense and commercial markets. Camgian builds advanced sensor systems using Internet-of-Things technology. Originally designed for military defense, their signature platform, Egbert, integrates analytical processing platforms that deliver real-time, actionable intelligence leveraging innovations in the areas of multi-sensing, artificial intelligence and big data analytics. Camgian installs cameras all over the place, from outside retail stores to manufacturing factors to monitor traffic. The installation of cameras and taking surveillance of the surroundings is perfectly legal and doesn't infringe on any privacy laws as surveillance on private property is becoming ubiquitous. For every camera system, they analyze 1 million images per day with very high-resolution imagery.
Edison Trends gathers and collects item level receipt data from retail users' receipts. Covering over 12,000 merchants, Edison receives most of its metadata from the Edison Mail App. Because the Edison Mail app is very sticky, over 40% of app users open the app daily. Consumers are able to download the app and see all of their receipts, when they were transacted and when their packages will arrive. Able to see spending trends amongst grocery shoppers such as "how many online grocery orders are being placed by Kroger versus Instacart over time?"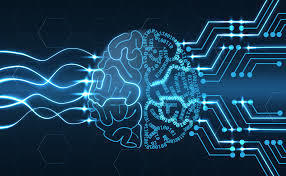 MariTrace tracks shipping vessels all over the world, both at sea and in port, using satellite imagery data. The Industrial and Transport Alt Data Solutions uses satellite AID for ship tracking to make predictions. Shipping represents a huge range of interests from iron ore to coal to iPhone shipments and MariTrace can analyze how trade between countries has been impacted from any potential tariffs, such as those between the US and China. Its Automatic Identification System, originally a collision-avoidance system between ships, allows users to pinpoint exactly where ships are in the world. MariTrace keeps a global record of cargo movements, providing performance indicators for any aspect of the economy affected by shipping, using port data, machine learning and other data sources to understand where ships are in current time.
TruValueLabs analyzes trends in ESG (Environment / Social / Government) data to generate a report card for public equities. TrueValue Labs applies AI to help investment managers uncover timely and material environmental, social and governance (ESG) information. With the ability to analyze and interpret massive unstructured data sets at a scale never before possible, and in real-time, TruValueLabs' AI-powered solution helps uncover opportunities and risks that others miss. By quantifying intangible factors that have a material impact on company value, they empower investment professionals with unique insights to make better informed, more timely decisions. Their algorithms identify material issues, quantify them and produces a suite of data and analytics.
In an investment landscape increasingly focusing on high-ranking ESG companies, TruValueLabs provides a lens through which we can train AI to analyze positive ESG signals via NLP.
As you can see, there are many very different ways that alternative data providers are providing alpha-generating opportunities to institutional clients. These companies represent only the tip of the iceberg in terms of where Artificial Intelligence is going and how it's transcending the investment landscape. We'll continue to monitor this space going forward as the world moves towards AI-powered, data-driven actionable insights. Stay tuned…