It is very important to identify crowded trades in the stock market as an overcrowded or under-positioned stock may demonstrate distinct, predictable probabilities in terms of future price action. Based on CrowdThnk's consensus positioning measure, here are the current 10 most crowded trades in the stock market:
Top 5 Most Overweight/Long Stocks
1. Apple (AAPL)
As the world's largest company in market cap, Apple's stock positioning has been overweight for a long period of time, qualified as the most crowded stock in S&P 500 according to CrowdThnk's measure. Fundamentally, the company's consistent growth in service business, growth in smartphones, revival in the Chinese market and cash deployment are going to be meaningful driving factors in the future, potentially boosting stock price further up.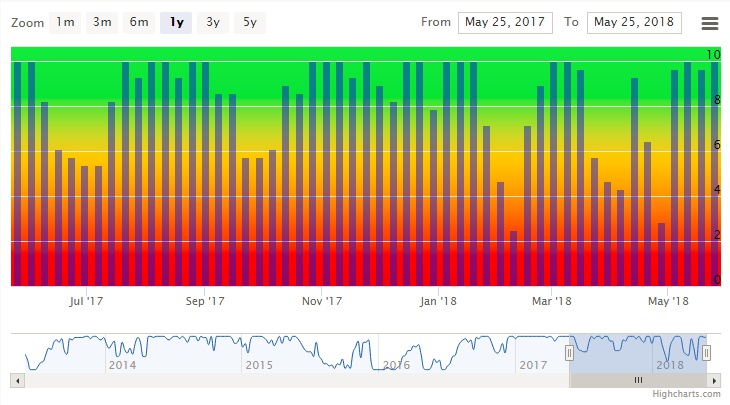 2. Intel (INTC)
As Intel's stock price continues to climb higher, its market positioning measure reaches the top of the range, according to CrowdThnk's positioning scale. Its data-centric business is delivering strong growth, while other quantitative indicators such as financial quality, valuation and relative strength are all positioned well. Despite the stock has rallied over 50% in the last year, its future path still looks attractive.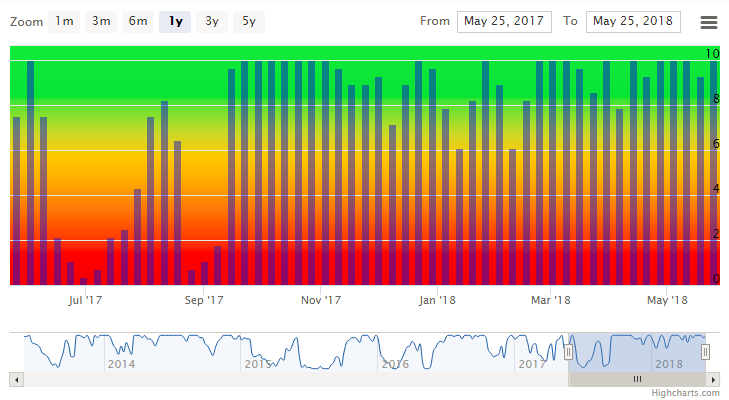 Positioning measure for Micron Technology has been very strong in recent months. Most technical indicators show bullish sign on Micron. Fundamentals are looking just as good if not better with the latest updates on its new technology development, current quarterly guidance and promise to return more capital.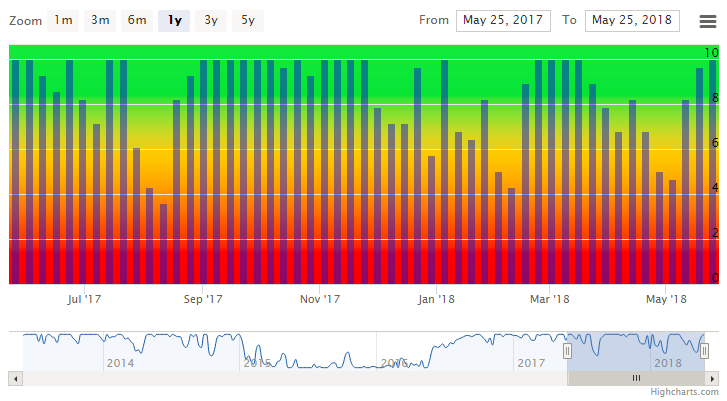 Microsoft's stock price has been rallying strongly over the recent months, registering one of the most overweight stocks based on CrowdThnks' positioning measure. Microsoft has the vision to transform itself from a slow growing tech blue chip into a growth powerhouse. Valuation is above-average, but not excessive in regard to the company's quality. Overall, market views on Microsoft's stock is well positioned for attractive returns going forward.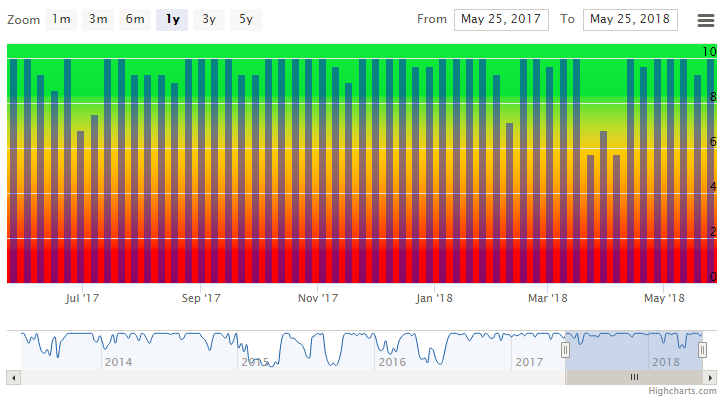 The Chinese e-commerce giant's stock price has climbed more than 60% over the past year and is one of the most overweight stocks according to CrowdThnk's positioning measure. The company is investing big into new-growth expansion markets and these investments are weighing heavily on profits in the near-tem. If investments pay off, its stock price has the potential to head materially higher.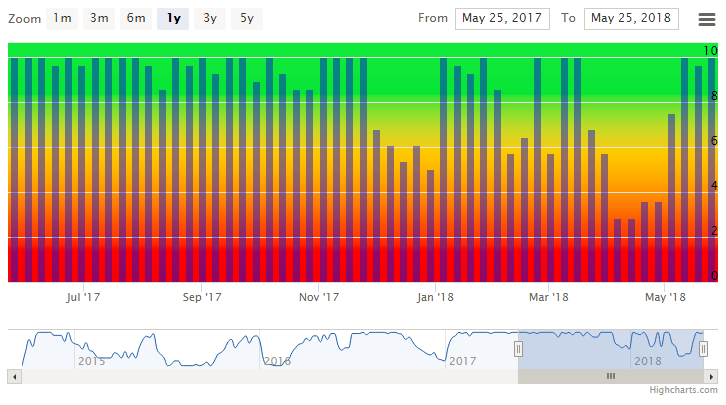 Top 5 Most Underweight/Short Stocks
1. Snap (SNAP)
After falling more than 50% in the past year, Snap's positioning has been one of the most underweight stocks, based on CrowdThnk's measure. Its Snapchat app redesign has been a major disappointment, but analysts think the company still has opportunities to get back on track growing and monetizing its user base.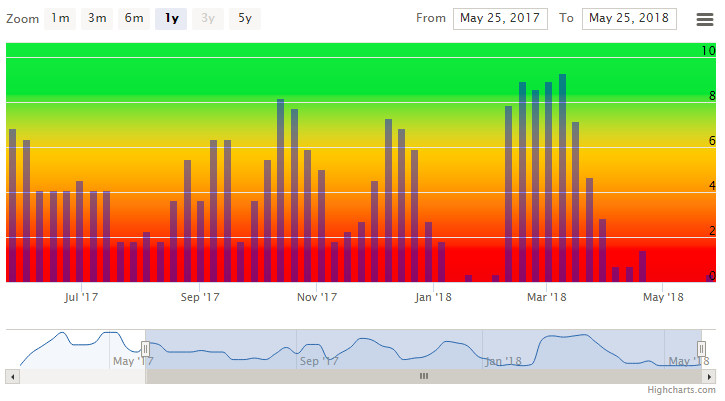 After a large sell-off due to audit investigation earlier in May, Symantec's stock price becomes one of the most underweight stocks. Its core business faces growth issues this year, and the internal audit is troubling. Even though Symantec's revenue outcome beat estimate, the company might still have to face a number of long-term challenges, causing the stock price being underweight going forward.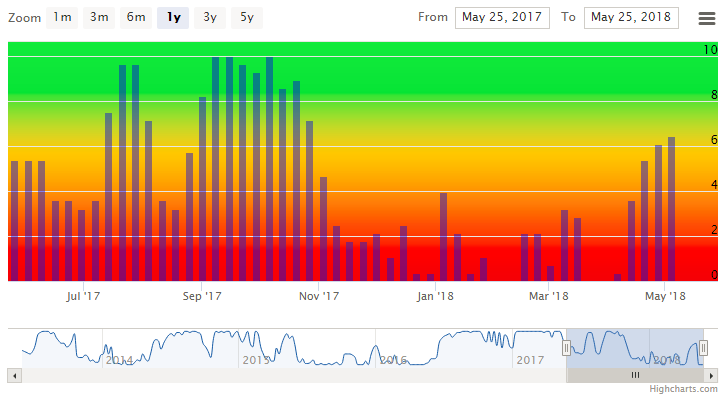 3. AT&T (T)
AT&T's current market positioning is at the bottom of the range, according to CrowdThnk's measure. While the communication and internet giant's Time Warner merger remains in question, AT&T's stock does currently offer investors solid value. On the financial side, ratios and dividend are enough to attract more investors to be positioned for an attractive return in the near future.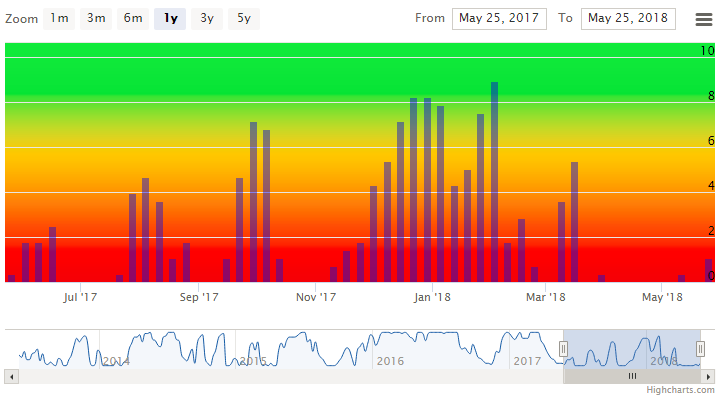 Since the last earnings report, Comcast's stock price has lost about 7% and registered as one of the most underweight stocks according to CrowdThnk's positioning measure. Estimates have been broadly trending downward for the stock and the magnitude of these revisions indicates a downward shift. If the earnings report continue to be disappointing, Comcast's stock price would remain underweight.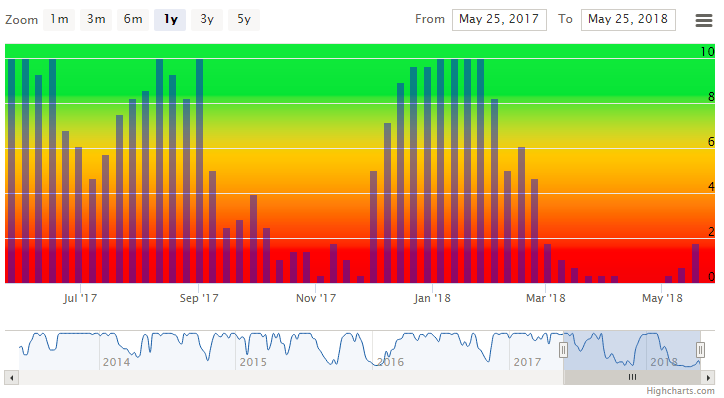 After stock price falling over the past year, Kinder Morgan's market positioning is current sitting at the bottom of the range, according to CrowdThnk's measure. Though Canadian government proposals to invest alongside with Kinder Morgan and cover any potential losses, shareholders need to see profits in a reasonable timeframe. Kinder Morgan has a bright growth future ahead in the US where it has far more exposure.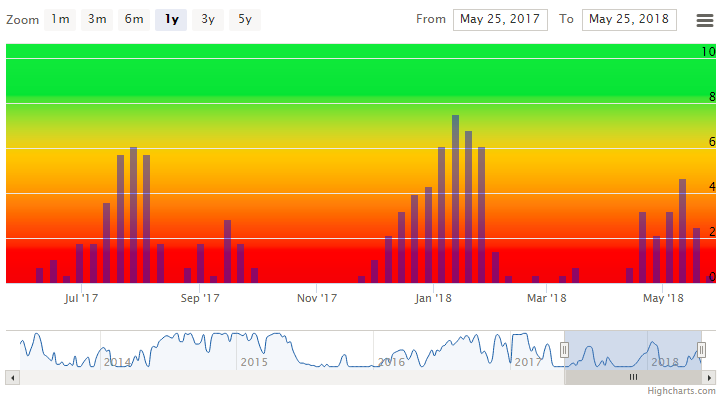 Here is a summary of the most crowded stocks:
Top 5 Most Crowded Long Stocks:

Top 5 Most Crowded Short Stocks: