It is very important to identify crowded trades in the stock market as an overcrowded or under-positioned stock may demonstrate distinct, predictable probabilities in terms of future price action. Based on CrowdThnk's consensus positioning measure, here are the current 10 most crowded trades in the stock market:
Top 5 Most Overweight/Long Stocks
1. Apple (AAPL)
With the largest market capitalization in the world, Apple's stock market positioning continues to be overweight, registering a 10 out of 10 score according to CrowdThnk's measure. With less than one month away from announcing its new iPhone line-up, expectations have been set high. It would be difficult for this year's new model to contribute significantly in near-term financial results. On the other hand, the App Store revenue growth is being driven largely by non-gaming categories, which is an encouraging sign for investors.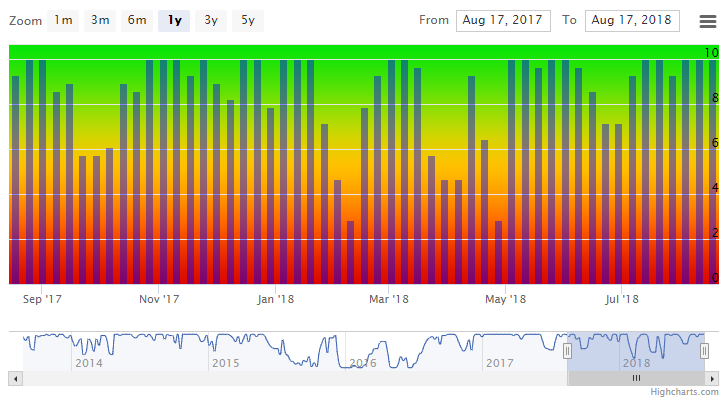 Cisco's stock price has been rallying significantly over the past month, pushing its market positioning to the top of the range, based on CrowdThnk's positioning scale. The multinational conglomerate has been shifting its business toward software and services while investing in growth areas like security. All these efforts have helped the company increase margins and earnings. Overall, its Q4 earnings are expected to be healthy and robust. Its 2.9% dividend yield also adds a bonus point to the stock considering this low-interest rate environment.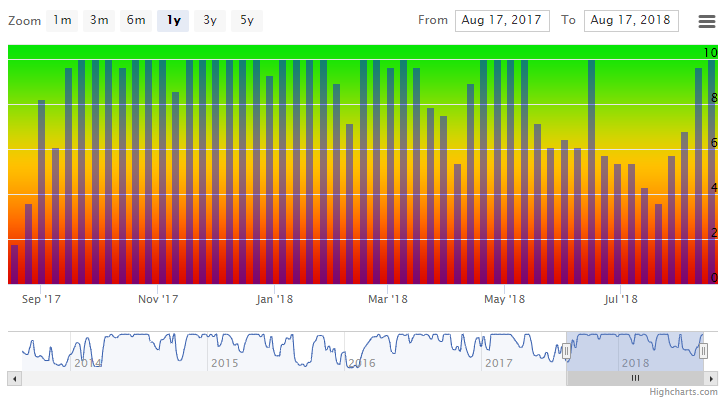 3. Advanced Micro Devices (AMD)
Positioning measure for Advanced Micro Devices has been very strong in recent months. The chipmaker has almost doubled its stock price so far this year. It looks increasingly like a winner in the chipmaker industry in the near-term. It would very likely steal dramatic server share from its rival over the next quarters and those market share increases will eventually improve financials and sentiment. However, the long term picture might not look that rosy as its rivals will finally punch back and the competitive environment will become more intense. But until then, AMD's stock still has a huge potential for further rally.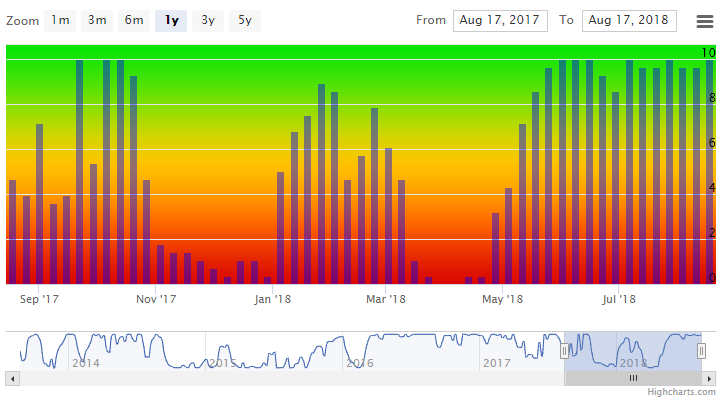 4. Pfizer (PFE)
Since mid-July 2018, Pfizer's stock price has been going up significantly and hit a 10-year high. Its market positioning is now Overweight according to CrowdThnk's measure. This recent rally was mostly driven by its announcement of second-quarter results on July 31. The results beat Wall Street's estimates for both revenue and adjusted earnings per share. The company's top-selling pneumococcal vaccine Prevnar 13 and anticoagulant Eliquis have largely benefited the stock. There is one added bonus that its dividend yield is currently at 3.2%, making the stock even more attractive to invest for the long run.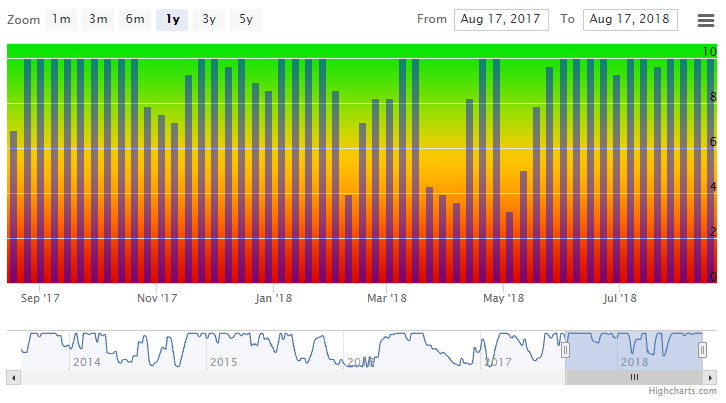 Even though Microsoft's stock price has been choppy over the past month, its market positioning is still sitting at Overweight based on CrowdThnk's positioning measure. With 14% revenue growth and 21% operating income increase, markets are expecting the strong growth to continue. Besides, Microsoft has made significant Artificial Intelligence investments in recent years which should enable the company to product game-changing AI innovations with the access to big data and understanding of consumer behavior.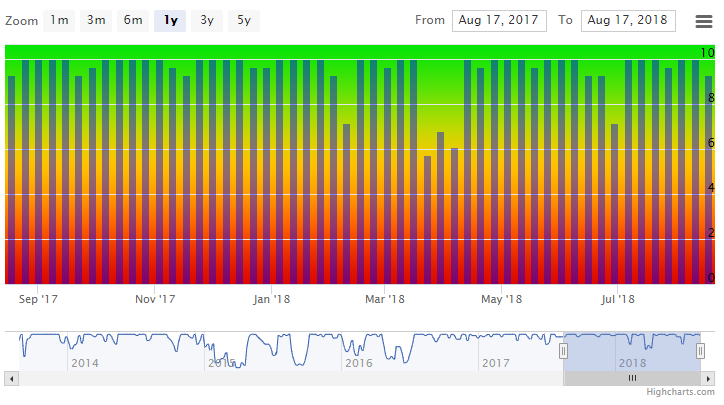 Top 5 Most Underweight/Short Stocks
Though Ford's stock price has been stationary over the past month, its market positioning is still one of the most underweighted based on CrowdThnk's measure. Besides a disappointing Q2 earnings performance, much of the sell-off has been due to the impact of Chinese tariffs and lower sales in China. Faced with a handful of challenges such as eroding profits and an expanding lending arm that is buoying earnings, there is a decent possibility that Ford might end up cutting its dividend as the current juicy 6.3% dividend yield is not sustainable.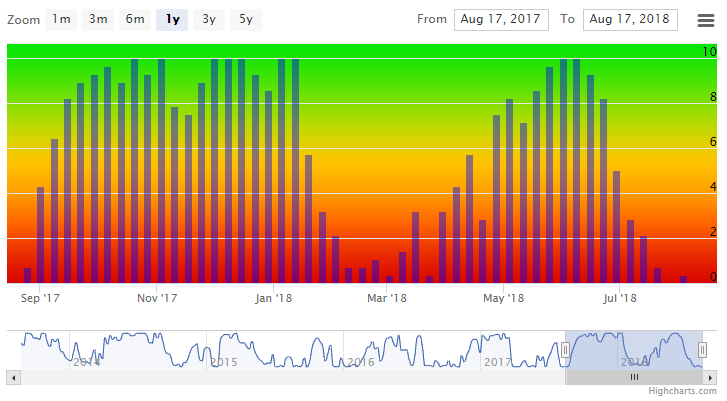 General Electric's stock price has been dropped over 30% so far this year, making it one of the most underweighted stocks among S&P 500. The shares broke below $12, the lowest since the financial crisis in 2009. Though the industrial conglomerate seems to be caught in an endless negative-news cycle, the company's two main profit engines, aviation and healthcare, continue to deliver robust revenue and earnings growth. As a result, even if the power and renewable energy segments continue to stay at their current depressed levels of profitability, its aviation business is growing quickly and has the potential to lift the company's share price in the long term.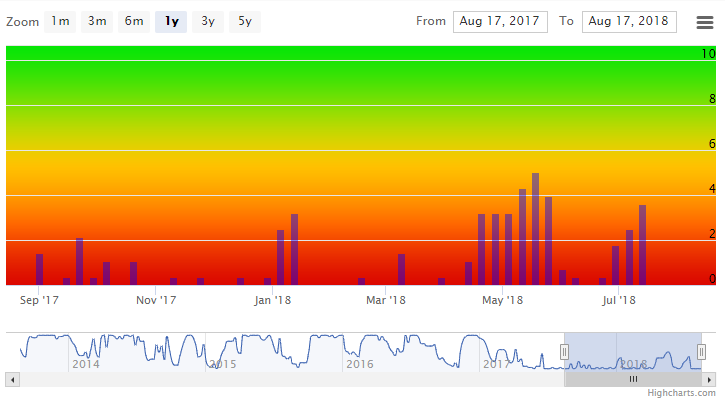 Like its peers Facebook and Twitter, Snap disappointed Wall Street by losing subscribers, sending shares lower. Its market positioning is currently at the bottom of the range, according to CrowdThnk. In general, social media is a numbers game, and SNAP is losing numbers. For Q2, its total daily active users count was short of forecast. Also, the first-ever guidance for the coming quarter represents a deceleration in its growth rate, which could suggest additional declines in users in the quarters ahead. If the company cannot reverse its recent user declines, its stock price might continue to sell off in the near future.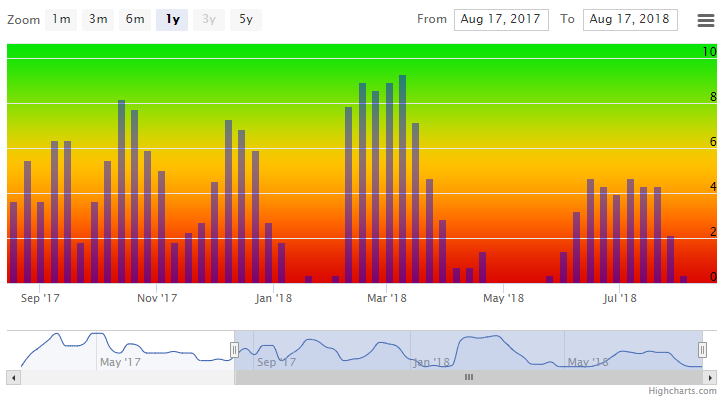 Applied Materials' stock price has dropped over 10% this past month, making it one of the most underweighted stocks based on CrowdThnk's positioning measure. While the company is calling for Q4 to be trough earnings quarter, investors will probably continue to sit on the sidelines until the memory environment improves. On the positive side, Applied Materials continues to diversify its revenue sources, where growth was driven by 80.7% in display and 21.8% in services.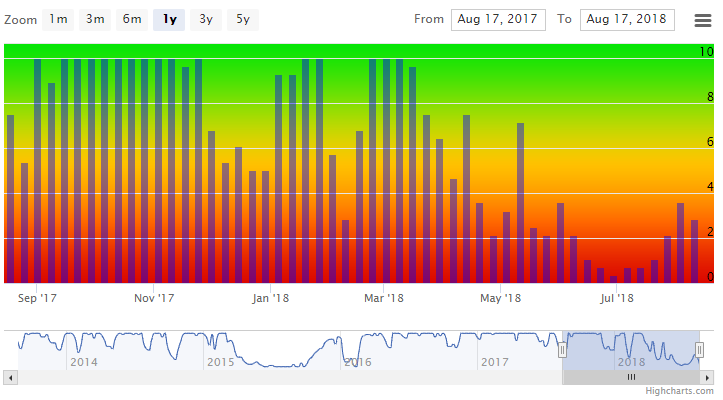 5. Alibaba Group Holding (BABA)
Alibaba's stock price has been choppy in the recent months, suppressing its market positioning towards the bottom of the range, according to CrowdThnk. The Chinese e-commerce giant is set to report first quarter fiscal 2019 earnings results before the opening bell Thursday. Several factors have been weighing on the stock this year: concerns about China's economic growth, trade tensions between the US and China, and Chinese regulations to crack down online content. Besides its core commerce business, its cloud computing division has been a consistent focus among analysts and investors. The company's cloud progress in the last few years shows the potential for a long-term bullish case for its stock price.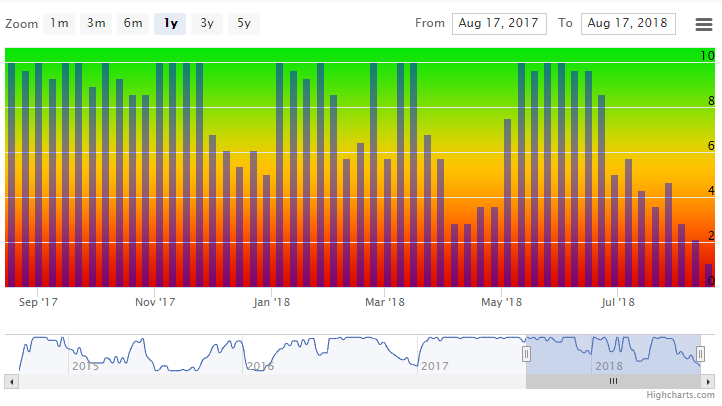 Here is a summary of the most crowded stocks:
Top 5 Most Crowded Long Stocks:

Top 5 Most Crowded Short Stocks: